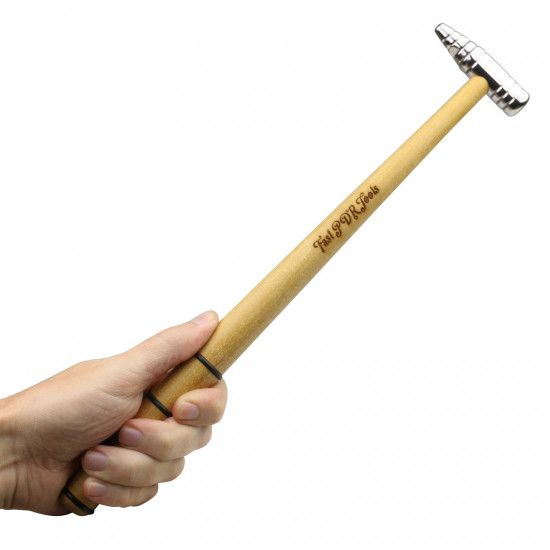 Blending Hammer - Magnetic Handle
R$315.00
cash (10% off)
or Total term 3X of R$116.67
(Total term: R$350.00)
Ex Tax: R$350.00
In this shop you got 7 point(s) in Fast Club.
PRODUCT INFORMATION
Exclusive Product of Fast PDR Tools: Special PDR Hammer with wooden handle and magnetic system
Special PDR Hammer of Fast PDR Tools is unlike any other hammer! The material of this hammer's head is of a special alloy which is extremely hard, so that it does not mark and neither mold like ordinary hammers. Therefore, it is not necessary to polish it.

In addition, its head was calculated to have a perfect swing and an ideal weight for daily use. One side it has a removable tip, so the technician can work with other tips of his choice.

The hammer's thread is compatible with American tips as well as with our entire line of threaded tips. The hammer comes with one tip.

Designed to leave it on the car and it will not damage the paint as its handle is protected by rubber o-ring.

The cable also has an exclusive magnetic system, which allows the hammer to fix on any part of the car, so it remains within your reach.
Included and neoprene bag for the hammer.

TECHNICAL INFORMATION
Technical data
Lenght
3,0 cm - Width / 35,0 cm - Length / 3,0 cm - Height
Weight
181 Grams